10 Reasons
to book your rental car with Drive NZ :
24/7 location at Auckland Airport
NO breakdown or YOUR MONEY BACK! *
NO hidden costs or credit card fees
UNLIMITED kilometres included
FREE Standard Insurance
THOUSANDS of happy customers
DELIVERY available to your door
SAVE 20% on your first tank of fuel
FREE 24 hour Roadside Assistance
BIG savings - Get a FREE Quote ➡
☆ Limited Time - Use the FREE 'Email Me Quote' button and we will take a further 10% OFF!
☆
All
New Zealand car hire
rates on this website include GST, insurance and unlimited kilometres.
CALL US - 0800 374 836
Our team is here to help 7 days a week
Car Rental New Zealand
Situated at Auckland Airport and for 10 years DriveNZ have specialised in affordable low priced, but high quality
car rentals in Auckland
. We will hire you a top quality
rental car in Auckland
that will be ideal for your NZ vacation. Hire from our range of super low priced
rental cars
and vehicles. We provide budget rentals as a low price alternative to the larger
car hire
NZ companies.
No Breakdown Guarantee!
Our rental vehicles are comprised of a wide range of quality, fuel efficient, reliable and low maintenance rental cars. In the event of a breakdown we guarantee to resolve or replace the car in 24 hours. If we do not deliver we will give you
YOUR MONEY BACK!
We can also
deliver a rental car
to your door whether it be at work, home or where ever you need it, within a 20km radius from the Auckland Airport.
Save 20% on your first tank of fuel
When you pick up your rental car you can buy your first tank of fuel directly from Drive NZ Rental Cars. We will sell you your first tank of fuel at a 20% discount to the current price of fuel available at the closest petrol station to your pickup depot.
Please Note:
When you return the vehicle there is no need to refuel it. We do not refund for unused fuel.
How about taking advantage of special Car Hire deals we offer. The longer you hire the vehicle, the lower our already very cheap NZ car hire deal becomes. So forget Budget Rentals and Europcar Hire or Hertz Car Hire, Thrifty Car Rental, or Avis with their big prices.
Our online booking system can be used to get a quote from DriveNZ, so you know exactly how much it will cost to choose one of our Auckland Airport rental vehicles. Our low rates are always current, and our vehicles are well maintained and regularly serviced so you can relax and feel at ease.
FREEPHONE 0800 374 836
Our team is here to help 7 days a week
Quick Links
View our video promos on YouTube -
New Zealand Car Rental
,
Campervan Hire New Zealand
and our channels
Camper Van Hire New Zealand
, and
New Zealand Car Rental
.
Social Links
Our Rental Car Partners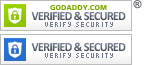 Secure online forms to protect you
We use secure online systems for making sure your transactions are safe when booking a vehicle hire on our website.