Situated at Auckland Airport, DriveNZ specialise in affordable low priced, but high quality
car rentals in Auckland
. We will hire you a top quality rental car in Auckland that will be ideal for your NZ vacation. Hire from our range of super low priced rental cars and vehicles. We provide a low price alternative to the larger car hire NZ companies.
Our rental vehicles are comprised of a wide range of quality, fuel efficient, reliable and low maintenance rental cars. We can also hire 4WD vehicles, SUVs and people movers. Hire Sleeper vans from DriveNZ that provide an excellent lower price alternative to the larger New Zealand campervan rental companies.

Discount Car Rental New Zealand
How about taking advantage of special Car Hire deals we offer. The longer you hire the vehicle, the lower our already very cheap NZ car hire deal becomes. So forget Budget Car Rental and Europcar Hire or Hertz Car Hire, Thrifty Car Rental, or Avis with their big prices.
Our online booking system can be used to get a quote from DriveNZ, so you know exactly how much it will cost to choose one of our Auckland Airport rental vehicles. Our low rates are always current, and our vehicles are well maintained and regularly serviced so you can relax and feel at ease.
New Zealand Sleeper Van hire
Take a trip down under with one of our New Zealand sleeper vans. Enjoy a New Zealand sleeper van rental in Auckland from us from as little as $NZD49, or one of our super sleeper rentals from an affordable $NZD69. Sleeper vans are the smart alternative to Camper van rentals in New Zealand. Our New Zealand Sleeper van hire will let you get a hands on, closeup view of our beautiful country. Our sleeper vans are ideal as backpacker camper vans. You can rest easy knowing DriveNZ will find something to suit your camper van holiday needs.
4WD & SUV rentals
Some of New Zealand's best kept secrets are off the beaten track and accessed via unsealed roads. Our 4WD rental vehicles and SUV rentals are ideal for those arriving at Auckland and wanting to escape. So if you are looking at a hiking, fishing, diving or other sports adventure, these rental vehicles may be your best choice.
General Information
Visitors to New Zealand often don't realise how much there is to do here until they've already arrived. Our diverse landscape changes from snow topped mountains, to endless flat plains, lush forests and sandy beaches within the space of a few hours drive! At Drive NZ we'll assist you choose the best NZ hire vehicle for your needs. When you hire from us, we give you our
NZ Road Tour
guidelines. These comprehensive guidelines are full of great holiday ideas and activities. Our guides offer holiday plans for many different holiday lengths so you can plan your own holiday.
Where to stay
If you are looking for Accommodation in New Zealand, we have a small library of travel information to make finding the best accommodation easy. After you've had a long day sightseeing, the last thing you want to have to worry about is finding a place to stay. We have information on motels, hotels and the more budget options of caravan parks, camping grounds, hostels and backpackers. We have a useful range of many pamphlets and brochures to help you in planning your accommodation.
New Zealand Road Tours
Unfortunately, we can't all take three weeks away from work. So we totally recommend our
New Zealand Road Tours
. These tour outlines are guides that have plans for 2 Week holidays, 3 Week holidays or 4 Week onwards.
One name, many ways that people look for us - Hire, Rental, Camper Vans, Campervan...
People can refer to our cheap Car Rental New Zealand or our quality budget Car Rental New Zealand in many different ways... We would love you to book Drive NZ after searching for Car Rentals Auckland. We need to include the phrases so you are able to find us.
Searching for a Budget Car Hire in New Zealand, or fuel efficient Budget New Zealand Car Rentals? Maybe your're also searching for DriveNZ's New Zealand Car Hire, or a shortened NZ Car Rental or Car Rental NZ? Still others are looking for Car Hire NZ or NZ Car Hire. DriveNZ have reliable Car Rentals in New Zealand. Many search phrases are used when people looking for our DriveNZ site.
DriveNZ are one of the best New Zealand Car Rentals companies offering low cost Car Rental in New Zealand. Providing cheap and reliable Auckland Car Hire. Auckland is an ideal base from which to start your New Zealand Road Tour. We offer the best value on our cheap Rental Cars in New Zealand. Why pay the big names of the industry higher prices for New Zealand car hire when DriveNZ provides low rates for cheap car hire in Auckland.
DriveNZ also has comfortable Sleeper Vans, which are the best priced alternative to the more expensive and more cumbersome camper van rentals in Auckland. Our recommendation to those considering a NZ camper van rental is that they also consider the Sleeper vans that offer better value for money.
Why would you pay the big names in the market more when DriveNZ charges low rates for good quality sleeper vans right at Auckland Airport?
Some people say that DriveNZ New Zealand Campervan Rental as New Zealand Camper Van Rental with spacing between the words, or New Zealand Camper Van Hire. Others call it Campervan Rental New Zealand, or Campervan Hire New Zealand. At DriveNZ, we seek to be found no matter what you are looking for.
View our video promos on YouTube -
New Zealand Car Rental
,
Campervan Hire New Zealand
and our channels
Camper Van Hire New Zealand
, and
New Zealand Car Rental
.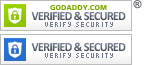 Secure online forms to protect you
We use secure online systems for making sure your transactions are safe when booking a vehicle hire on our website.